"OUR ADVENTURES START WHERE OTHERS END"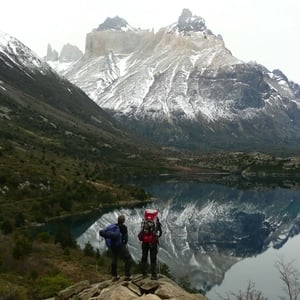 ...is MOSER Active's primary mission: taking clients on a trip of a lifetime, off the beaten path away from the popular tourist routes to witness Chile's pristine natural beauty where they will explore breathtaking places, come face to face with mother nature, enjoy authentic encounters with local people and delight in the country's rich food, culture and history.
The company's vast firsthand knowledge of Chile's national parks and wild territories, over 20-years' experience of leading small groups on carefully handcrafted itineraries reward international outdoor enthusiasts with a feeling of privilege and surprise as they uncover 'secret' spots known only by the locals, venture on routes not marked on any tourist maps and share a meal and trade stories with the native residents.
OUR EXPERTISE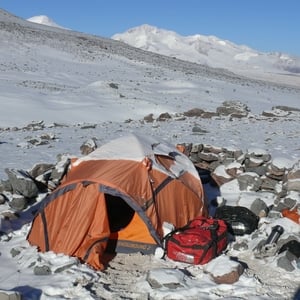 During the last 20 years, we've spent countless months scouting out Chile's undiscovered jewels. We crossed the arid Atacama Desert with our trusty jeep, climbed gigantic volcanoes in the Altiplano and hiked in Patagonia on hidden trails and remote glaciers.
Every single itinerary is mapped out, developed and tested by Christian Moser himself. We have many years of experience in the planning and smooth implementation of adventure group travel and individual trips and we were the first tour operator in Chile who organized guided trekking trips around the Dientes de Navarino mountains.
TRANSFORMATIONAL TRAVEL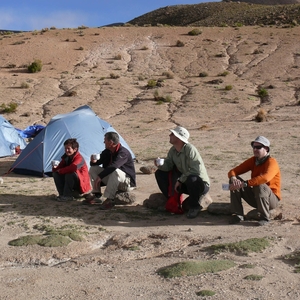 Don't simply see Argentina and Chile…experience them, feel them, live them. We believe passionately that travel transforms lives, and our adventures will take you on an immersive, perspective-shifting journey to some of the most astounding landscapes on the planet.
Learn from local guides as you experience traditional cultures and communities, push yourself out of your comfort zone and achieve things you never dreamed possible. This is a chance to transform yourself as you embark on a journey of self-reflection, personal development, and a deeper understanding of nature and other cultures.
INTERACT WITH LOCALS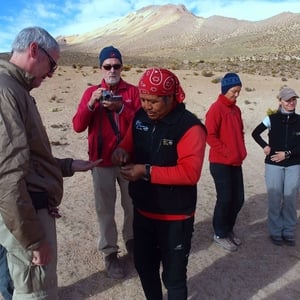 From Patagonia to the Atacama Desert, the landscape challenges those who live there at every turn. On our trips you will experience the terrain through the eyes of the local people, learning from their centuries of experiences and traditions, and getting a deeper appreciation of nature and the seasons. Spend evenings listening to the stories and legends of the Land of Fire from local guides and porters, or meet the gaucho and tropero cowboys whose distinct way of life and culture is legendary. You'll get the opportunity to learn about their daily life, their joys and hardships, and take home a deeper understanding of a country through the people who call it home.
CULINARY EXPERIENCES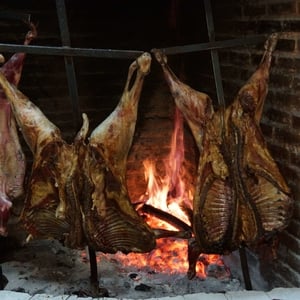 Embrace new culinary experiences with open arms – or should that be open mouth – and be amazed at what you discover. Chile and Argentina offer a sensory buffet of cuisines as varied as its landscape. In northern Chile, sample alpaca meat, quinoa and ceviche, while in the south barbecued lamb and mouthwatering pastel de choclo (Chilean beef and corn casserole) are unmissable.
On our trips you will experience the real flavors of the country, visiting locally-owned restaurants and estancias (ranches) where king crab has been plucked straight from the chilly waters of the Beagle Channel, and grapes have been sun-ripened in local wineries.
SAFETY FIRST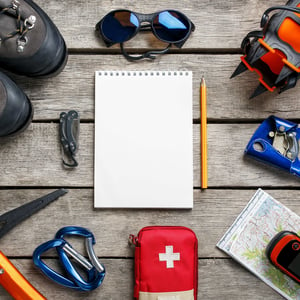 We take the safety of our clients very seriously. Our safety record is outstanding. On our trips we are following strict international safety guidelines. Our guides possess extensive experience guiding small groups across Chile and Patagonia. They are certified by Chile's National Forest Corporation (CONAF) and the National Outdoors Leadership School (NOLS) as a Wilderness First Responder (WFR). All guides are equipped with first aid kit, satellite phones, maps and radios for each trip.
TOP NOTCH EQUIPMENT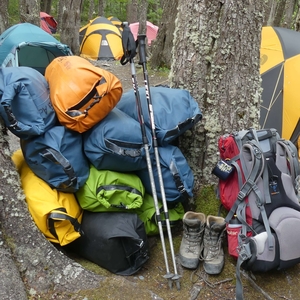 We supply all our trekking tours through the Chilean mountain world with Top notch equipment. We purchase our equipment from well-known manufacturers that certify best test results even under extreme weather conditions.
Among others we use brands as Northface VE 25 expedition tents, Seal-line Dry-bags and Therm-A-Rest-thermo mats.
Local Community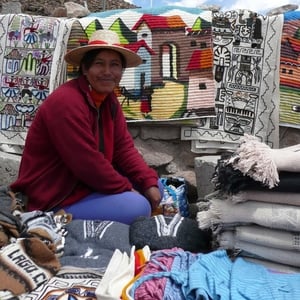 MOSER Active strives to empower Chile's remote communities by employing local guides and mountain porters and offering a competitive salary and benefits; far exceeding the national average.
We support small businesses by using privately owned and run lodges as well as small operators for activities such as horseback riding and kayaking; eating in small local restaurants and contracting local caterers to prepare the food we carry on our tours. We encourage our guests to contribute to the local economy through the purchase of arts and crafts and other services.