Aysen in Northern Patagonia (Chile) is a paradise
for active outdoor enthusiasts and nature lovers. You can hike through evergreen forests and lush rain forests, seek out wildlife and rare birds, mountain bike past snow-covered mountains, go caving, kayaking and rafting, fly fishing or take a trekking tour and ice hike on the Northern Patagonian Ice Field (Campo de Hielo Norte).
The top national parks in Aysen include
• Queulat National Park
• Jeinimeni National Reserve
• Patagonia Park and
• Laguna San Rafael National Park
What Are the Best Places to Visit and What Can I do?
Visit the blue and turquoise sparkling caves of the "Capilla de marmol" (marble chapel) in Chile's largest lake, Lago General Carrera, by kayak or a small boat.
Discover one of Patagonia's best kept secret, the Exploradores valley with its countless waterfalls, glaciers an unclimbed granite walls and peaks.
Hike on a hidden trail to the remote Leones lake and glacier and explore the Patagonian Moon valley in Jeinimeni National Reserve.
In Queulat, there are a variety of day hikes through the evergreen forest, views of the famous hanging glacier and great wildlife watching (look for pudú, black-necked swan, kingfisher, tepa and tepuala).
Within Patagonia Park, there are opportunities for hiking, overnight backpacking, scenic road trips, bird watching and mountain biking. This area is home to the greatest terrestrial biodiversity in this region of Patagonia ad home to guanaco, flamenco, puma and more.
Laguna San Rafael National Park is a topographic marvel, home to the Northern Ice Field, San Rafael Lagoon and San Rafael Snowcap. Within this UNESCO Biosphere Reserve, travelers can hike, backpack, ski, sea kayak, watch for wildlife, birdwatch and practice nature photography.
Which Are the Best Hikes in Aysen?
For off-the-beaten-path, multi-day hiking in Aysen, the top choice is Cerro Castillo. This famous trek through a national reserve area takes four to five days to complete and showcases some of the largest mountains in all of the Patagonian Andes. There are also plenty of day hikes in the Cerro Castillo area for those looking for something shorter. The trails that crisscross the region promise peace and quiet, cool mountain streams, impressive mountain views and wildlife sightings (watch for eagles and Patagonian deer).

Day hikers can find several options within Aysen's Queulat National Park, all highlighting the Queulat Glacier. Dark green forests and azure blue lakes complement untouched hanging glaciers for postcard-perfect views. A few to consider include the Bosque Encantado hike along the Cascada River, the Moraine Trail to the hanging glacier and the steeper Puma Trail to Los Pumas Lagoon.
What Is the Best Road Trip in Aysen?
The ultimate Aysen road trip is the Carretera Austral road through Chile's last frontier. This is one of the most exciting roads in the world, stretching south for almost 800 miles from Patagonia's Lake District to Villa O'Higgins. Travelers can choose to self-drive or even bike this southern Chile route. The road is unpaved and puts you immediately in the midst of nature on the grandest scale – green valleys, serpentine rivers, fjords, rain forests, hanging glaciers and more. The Carretera Astral road trip is the best way to fully immerse oneself in Chile, with access along the way to fantastic hiking, mountaineering, photo opportunities, kayaking and more.
When Is the Best Time to Visit Aysen?
The best time to visit Aysen is between October and March, with December through February being the most popular. Consider traveling in the shoulder months for fewer cars on the roads.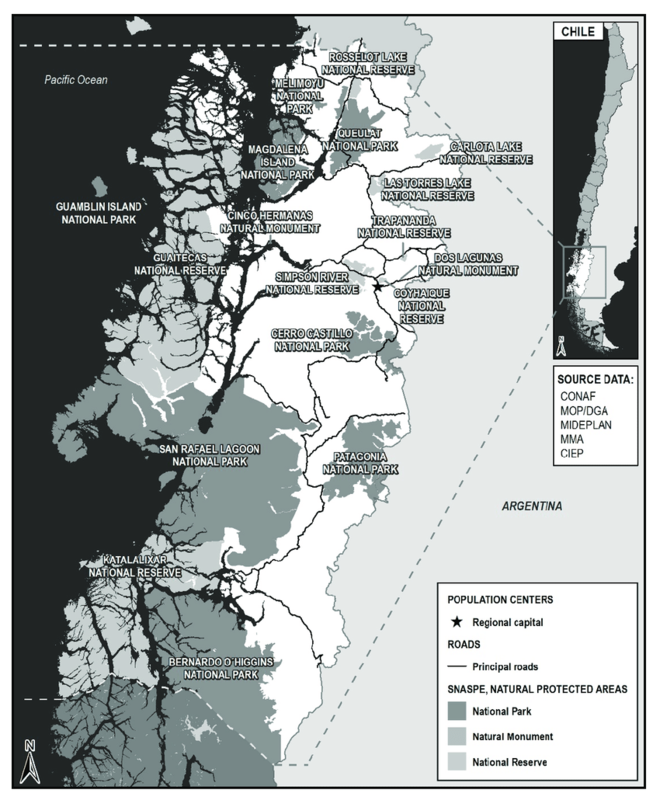 BOOK YOUR NEXT CARRETERA AUSTRAL ADVENTURE NOW !