Dientes Circuit, Patagonia
Christian Moser and The 757 DIAPAL
a reliable companion in Patagonia & the Andes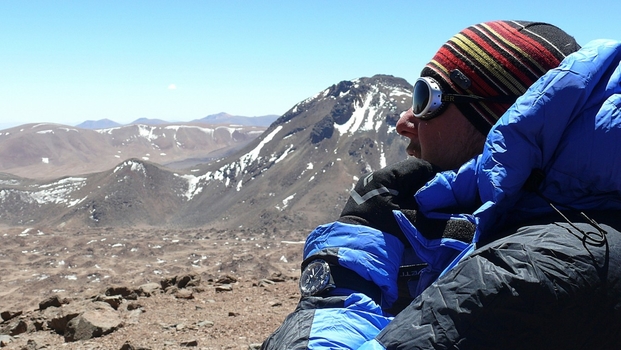 "For our mountain expeditions, optimal acclimatization and the use of state-of-the-art equipment are a matter of course," Moser says on his website, www.moseractive.com.
And of course, that state-of-the-art equipment also includes his watch. His constant companion since September 2009 is the 757 DIAPAL model. Because he wears it over his sleeve, it is exposed to extreme weather conditions...
Adventure Travel News - September Headlines
Trekking Vacations & Mountain Expeditions in Chile - Patagonia: MOSER Active
adventure.travel: Patagonia – Torres del Paine
"Paradise for trekkers and nature-lovers"
Patagonia is a geographic region containing the southernmost portion of South America. The two rivers Rio Colorado in Argentina and Rio Bio Bio in Chile may be called the northern border, the Strait of Magellan the southern border...